Project Executive Overview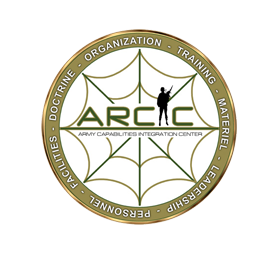 U.S. Army Training and Doctrine Command (TRADOC), located at Joint Base Langley-Eustis Virginia, is home to the Army Capabilities Integration Center (ARCIC), which is one of seven TRADOC Major Subordinate Units focused primarily on three functional areas: concepts and capabilities development, modernization programs, and DOTMLPF (Doctrine, Organization, Training, Materiel, Leader Development, Personnel, and Facilities) integration.
ROLANDS & ASSOCIATES Corporation (R&A) supports ARCIC by way of Concept Development and Learning's Future Warfare Division (CDL-FWD), also located at Joint Base Langley-Eustis. Our on-site computer simulation coordinator works directly with the FWD in the planning, preparing, and conducting of computer simulation support for Unified Quest (UQ) - the Army Chief of Staff's Title 10 wargame. Like other Joint and Service wargames, Unified Quest explores future warfare through operational-level concepts and capabilities.
For the past three years R&A has worked closely with FWD in Support of three Unified Quest wargames, including all prepratory events leading to this annual event. These multi-year venues explore unique, joint operational-level futures challenges in both classified and unclassified scenarios. Seeking to generate objective analytics, FWDhas applied R&A's Joint Theater Level Simulation (JTLS) and Booz Allen Hamilton's Integrated Gaming System (IGS)
As a sub-contractor to Cubic Applications Inc. (CAI), R&A also works closely with Old Dominion University and their Virginia Modeling Analysis Simulation Center (VMASC) in Suffolk, VA. Together, CAI, R&A, and VMASC have established a solid computer simulation support presence and reputation in support of FWD and the Army Chief of Staff's Title 10 wargame, Unified Quest.
Joint-Base Langley-Eustis is located on the Virginia peninsula within the city of Newport News. It is 20 miles east of Williamsburg, VA, and 20 miles west of Hampton VA, on Hwy I-64