Corporate Overview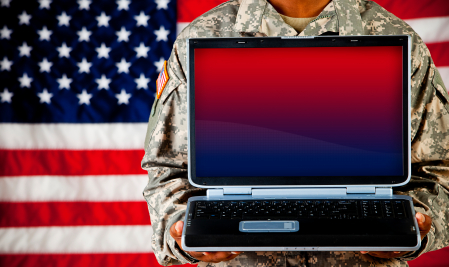 Founders, Dr. R. Jay Roland and Mrs. Ellen F. Roland, named the company "ROLANDS & ASSOCIATES" to illustrate that R&A is an association of professionals dedicated to:
Delivering professional services,
Focusing on and understanding client requirements,
Meeting time constraints,
Delivering products within cost objectives,
Creating a safe and rewarding environment for our staff, and
Being honest and forthright in all our business, professional and employee relationships.
The R&A founders learned their trade through developing simulations to analyze nuclear exchange scenarios during the Cold War as active duty military personnel. Their military careers culminated in their teaching graduate courses in Operations Research, Wargaming, Information Security, and Computer Science. Dr. and Mrs. Roland's transition into private business was seamless because they brought with them respect for their country and the ethics they learned in the military to their business. The R&A simulation team had embarked on its professional journey before the term Modeling and Simulation (M&S) was coined. Today R&A supports M&S applications that range from the internationally acclaimed, operational level simulation, the Joint Theater Level Simulation - Global Operations (JTLS - GO®) to federations that include JTLS - GO and a variety of high resolution models
Our business philosophy is to provide the highest quality possible on each and every item that we design and develop. We go the extra mile even if it is not cost effective from a purely business standpoint. We are very conscious of our clients' perception of R&A and enhance that view whenever possible.
Our second business emphasis is to place the employees and business associates in the forefront of our concerns; we treat each as a family member with their associated benefits and responsibilities of maintaining a viable, professional organization. This emphasis has permitted R&A to deliver products and services much faster than larger organizations. R&A has performed successfully and met all requirements on every Government and commercial commitment. We take pride in our record of providing contract deliverables on or ahead of schedule and consistently within budget.
Simulation
M&S is how R&A began, and it is at the heart of what we do today. The primary efforts of the Company focus on creating, testing, delivering, and supporting mathematical simulations for training, analysis, and research. We devote more engineering time to M&S than to any other product, because simulations are important to us and can always be improved. We are constantly working to provide our clients with more relevant results so they can make better-informed decisions. To that end our products are tailored to meet ever growing operational and decision support requirements.
Clients
The "heart" of R&A is comprised of its clients. We strive to meet and exceed the client's specific expectations whenever and wherever possible. Given our family-oriented corporate culture, we become closely acquainted with each client and foster a relationship that can make a difference in meeting their organization's goals. We think this client-corporate relationship is key to continued success. This relationship translates into the following summary:
| You Define | We Provide |
| --- | --- |
| Decision environment | Decision support |
| Subjective criteria | Objective relationships |
| General scenario | Detailed laydown |
| Limited budget | Cost effective design/implementation |
Tools
R&A provides up-to-date tools for our engineers while maintaining cognizance that we need to provide current and future clients with the most cost effective product possible. This is done with the understanding of the appropriate quality for defined tasks. Meaning, we produce software architectures that are highly efficient, versatile, and can "piggy back" on current technologies: Internet, cloud computing, distributed access, and secure networks. Our tools are a mixture of open source freeware, in-house unique software, and commercial software, each of which is carefully selected or developed to provide a cost-effective and time-sensitive solution for the client.
Road Ahead
R&A does not employ lobbyists nor actively advertise, yet we continue to prosper in this environment. Our experience is that the quality and service approach to fielding and supporting our work in an ethical, dependable manner is always recognized by astute practitioners. R&A supplies a service to a unique niche and is recognized for its business ethic. Our clients refer other potential clients to us because of the quality software and services we provide. Whenever a client needs a special piece of software to interface our simulations with their C4ISR, Common Operational Pictures and displays, civil-military applications or just a report in another language they know they can depend on R&A to deliver.
Ellen F. Roland
President