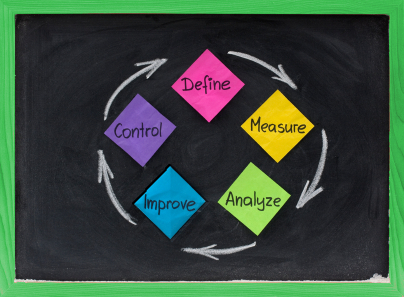 Release 6.2 Status
JTLS-GO 6.2.0.0 was delivered 07 March 2023.
JTLS-GO Version 6.2 is an improvement release of JTLS-GO. No basic system configuration changes have been made as a result of this new version, but several significant Engineering Change Proposals were implemented in response to the needs of the user community. The significant capability changes include:
New Cyber-Security Anti-Intrusion Logic
Ability To Retrieve IMT Data By Geographic Regions
Model Representation Of Air Control Measures (ACMs)
Automatically Divide Long Network Arcs Into Smaller Arcs
Produce Interim HRU Intelligence Collection Reports
Configuration Management
R&A has establish the following configuration management numbering system for JTLS-GO. Each JTLS-GO version consists of a four digit identifier, i.j.k.l, such as 6.2.1.0.
The digits have the following meaning:
| Digit | Explanation |
| --- | --- |
| 1st Digit (i) | This is the major version number. A change in the major version number indicates that the system concept of JTLS-GO has undergone a significant change. When making a significant change, users should expect a longer than normal time to assimilate and fully understand the new capabilities and system structure of JTLS-GO. A larger than normal database content changes should be expected. For example JTLS-GO 3.0.0.0 was the version number when JTLS-GO moved to the new web-based user interface. |
| 2nd Digit (j) | This is the main version number. A change in the main version number indicates that the JTLS-GO has significant new model functionality that required new data. A change in the main version number means users must upgrade their database, an automatic procedure delivered with JTLS-GO, and review these databases to ensure that their scenario use the new functionality as desired and needed. |
| 3rd Digit (k) | This is the update version number. A change in the update digit indicates that JTLS-GO is being released with "bug" fixes found by our test team and other users. It is possible that a few minor functional improvements have been added to the model, but absolutely no data changes were needed. Thus, the database structure for JTLS-GO Version 6.2.1.0 is identical to the database structure for JTLS-GO Version 6.2.0.0. Although each user must individually decide whether to implement an upgrade version, it should be noted that as a "bug" fix release, it represents what R&A believes is the most reliable released version of JTLS-GO. |
| 4th Digit (l) | This is the interim version number. A change in the interim digit indicates that an unofficial release of JTLS-GO is being used. If an individual user has a specific problem just prior to an important exercise, R&A may fix the issue and provide the fix on a quick reaction test cycle. The issues addressed in the interim release will be formalized and included in the next update release. Only the user requiring the quick fix receives notification of the release availability. |
Summary of Version 6.2
A formal Version Description Document (VDD) is published for each released version of JTLS-GO, except interim version releases. For interim releases a text file with an explanation of the changes is provided to the user requiring the interim release.
| Version Number | Release Date | VDD |
| --- | --- | --- |
| Version 6.2.0.0 | 7 March 2023 | View |
| Version 6.2.1.0 | 9 May 2023 | View |
| Version 6.2.2.0 | 31 July 2023 | View |
| Version 6.2.3.0 | 11 November 2023 | View |